The Closet is a Camera in Five Nights in Anime
Appearance
Edit
The Closet appears as a Camera labelled "Closet." Golden Freddy and Springbonnie reside here when inactive and when active, can disappear from the room. There is also a sign above the two stating "Animitronics Not In Use Do Not Touch"
When Golden Freddy is not present in The Closet, the Sign changes to "It's Her"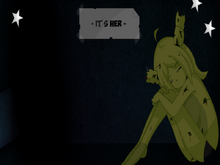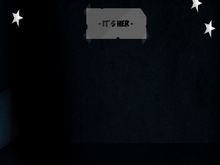 Ad blocker interference detected!
Wikia is a free-to-use site that makes money from advertising. We have a modified experience for viewers using ad blockers

Wikia is not accessible if you've made further modifications. Remove the custom ad blocker rule(s) and the page will load as expected.